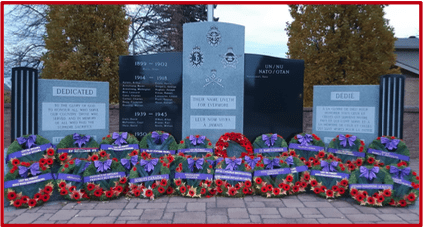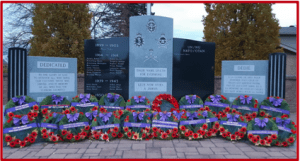 The Cenotaph in Navan, Ontario, honours 23 men who died in the South Africa War, World Wars I and II, and UN/NATO service. Who were these men, their parents, their siblings? Where did they live? Where did they serve? Where are they buried?
Eileen Vaillancourt and Laurie Watson of Navan have researched their stories and have compiled a book of their biographies along with pictures of the honour rolls kept in Navan's school and churches.
Purchase:
The resulting book is 60 pages long and in full colour. Bob Burns has donated a copy of the book for the reading room of the CTHS at the Cumberland Branch of the Ottawa Public Library. Copies of the book are also available for purchase for $20. Contact Laurie Watson at plwatson@xplornet.ca to arrange for your copy.