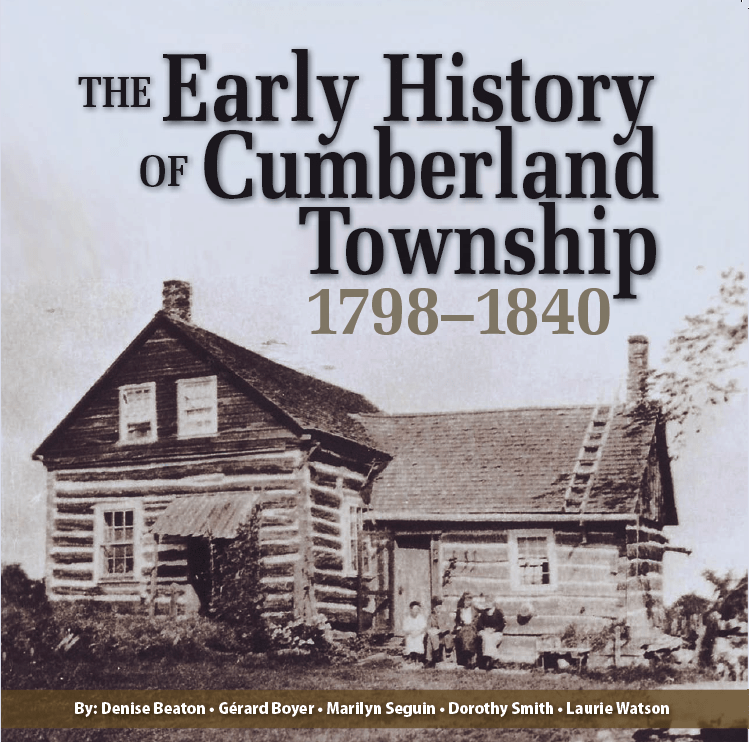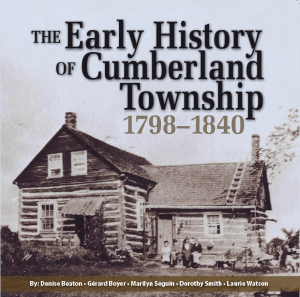 Cumberland Township, Russell County, Ontario is a place east of Ottawa where a variety of individuals came at the beginning of the 19th century to fi nd opportunity or to settle and farm. There were no known pre-existing settlements, no largescale intent nor a uniquely enticing attraction.
Although granted in large part on paper to United Empire Loyalists or to militia men having served in the War of 1812, none of whom ever came, it was settled by American entrepreneurs and French-Canadian, Scottish and Irish farmers seeking better opportunities in a new environment. And what a varied lot they were!
Walter Beckworth was a rough-edged capitalist who established a sawmill and then moved on, leaving his misspelled name on a creek: Beckett's Creek. Amable Foubert, a French-Canadian Roman Catholic whose extended family trapped, farmed and cut logs all over the Ottawa Valley, married Matilda Dunning, an American Protestant who converted to Catholicism in the midst of a predominantly Presbyterian, anti-papist community, interspersed with Irish and French Roman Catholics. Archibald Petrie, largely forgotten, represented English established gentry, a rare breed in the Ottawa Valley. However, his name lives on in Petrie Island. A group of Irish Anglicans cleared a road into the rear of the Township and established Bearbrook, a farming community that has stood the test of time.
This is a painstakingly detailed account of Cumberland Township's early beginnings up to 1840. It includes the family trees of every individual who left some kind of historical footprint in the township. We hope that it provides the basis for the local histories of each of the small communities that came to be: Cumberland Village, Bearbrook, Navan, Leonard, Sarsfield, Vars and St-Joseph d'Orléans.
---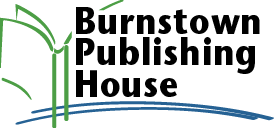 The Early History of Cumberland Township
[1798–1840]
287 pages including  72 family trees.
Published by Burnstown Publishing House,
and retails for $30.
(*taxes+shipping additional)
---
Purchase online:
Available at the following locations:
• The Black Walnut Bakery, 979 Cameron St., Cumberland, ON
• Da Artisti Studio & Gallery, 2565 Old Monteal Rd, Cumberland, ON
• J.T. Bradley's, 1220 Colonial Rd., Navan, ON
• Le musée Clarence-Rockland Museum, 687 rue Laurier, Rockland, ON