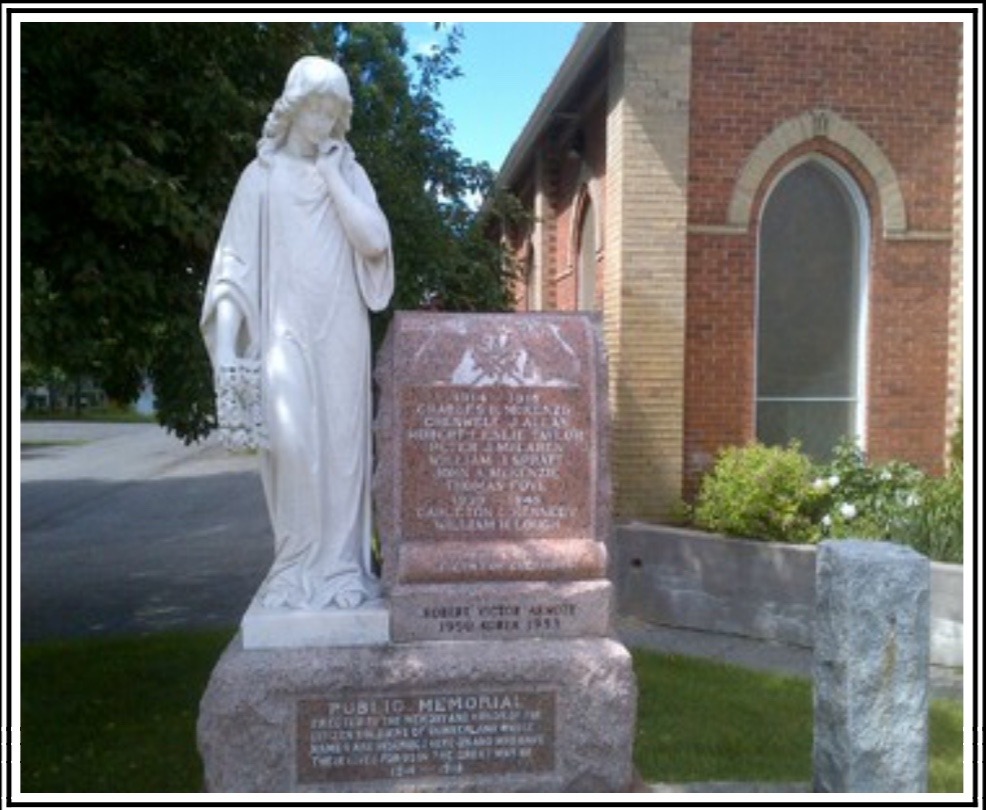 published in Caboose Newsletter, September 2014
It was called the Great War and it was known to be the 'war to end all wars'. Well, half of that has been true. Any conflict that can be described as the "First World War" no doubt was greater than anything anybody had ever experienced. Sadly, though, it did not put an end to war forever. Nothing ever will. Jesus, Himself, said "There will always be wars and rumours of wars". (Matthew 24:6)
For Canada, the Great War began on August 4, 1914 when Britain declared war on Germany. For small communities such as Cumberland, it meant that 44 men volunteered for active duty. Of that number seven men never returned.
Charles McKenzie, Creswell Allan, Robert Taylor, Peter MacLaren, William Spratt, John McKenzie and Thomas Foy were all killed in action.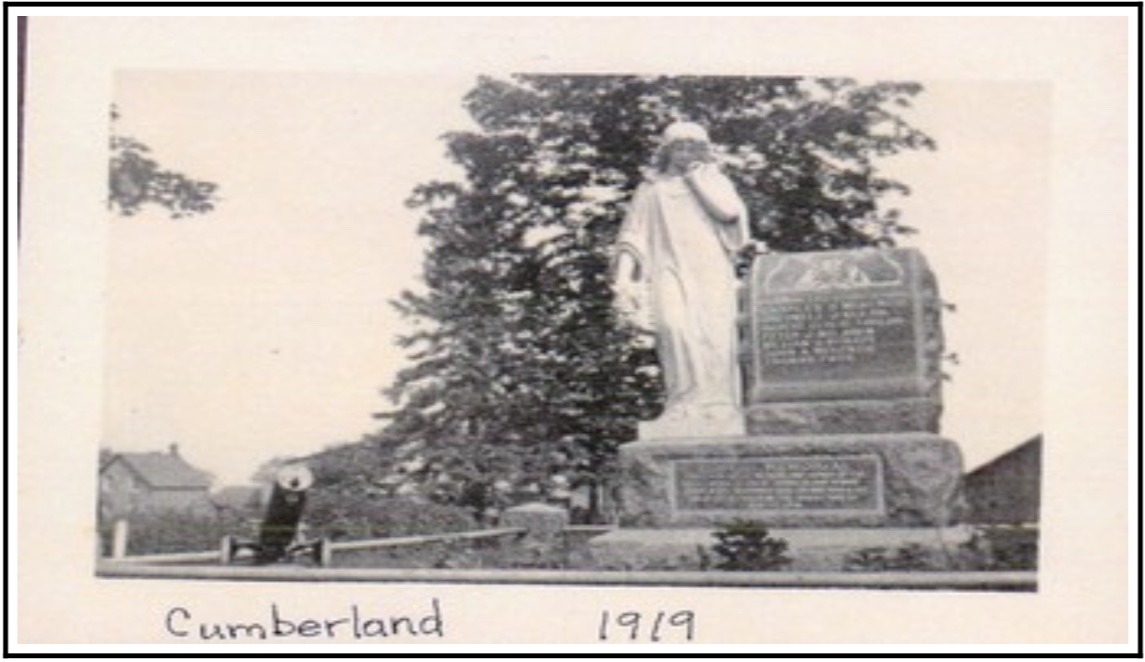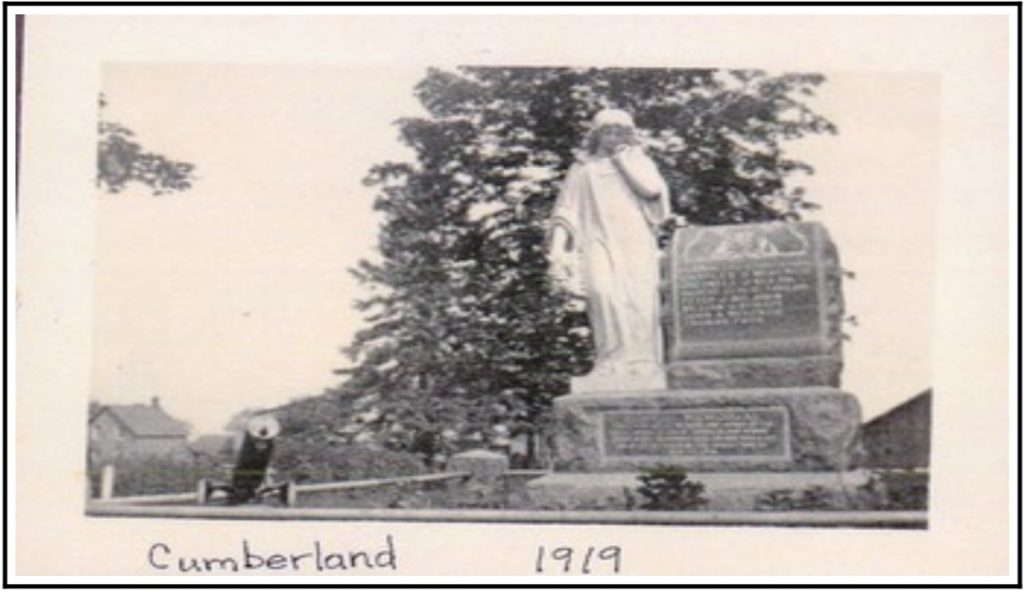 Two years after the War had ended a public memorial was erected on the front lawn of St. Andrew's Presbyterian Church, as Cumberland village had no public park. On Sunday, June 13, 1920 the Rev. J. Woodside described the edifice as a monument to portray "bereaved womanhood". He continued to say that this new cenotaph was constructed "to the memory and honour of the citizen soldiers of Cumberland whose names are inscribed here on and who gave their lives for us in the Great War of 1914-1918."
A pure white marble lady, her head bowed in reverence, bears the grief of the mothers whose sons died so tragically. In one hand she clings onto a garland of flowers that hint of the fresh blooms of youth that encircled these soldiers. Her left hand, curled in thought, rests under her chin. Is she pondering man's inhumanity to man, or hoping that a future will come when human beings will live peacefully together?
Two crossed Union Jack flags embedding in the pink granite, crown the monument to acknowledge Canada's ties to Britain and flag under which our men served. The site was raised upwards, set on a mound of earth, enclosed with railings of iron, cornered by four stone pillars. Two cannons stood sentinel on each side of the monument as if to guarantee peace.
The First World War will always be remembered as Canada's most deadly conflict. More young men died on the battlefield and in the trenches than in all of Canada's other wars combined. Each year, on November 11th, our community gathers to reflect and remember. As we prepare to do the same this year, one hundred years later since the war began, let us recall the lives of those who made the greatest sacrifice of all.